Great January meeting!
February 4, 2018
Author: Admin
Posted in Uncategorized| Comments Off on Great January meeting!
We had a great January meeting! Our speaker, Kirsten Conrad, M.S., an Extension Agent with Virginia Cooperative Extension, Agriculture and Natural Resources, Horticulture. Kirsten presented  Every Home, A Habitat: Living With the Birds and Bees: Establishing a Pollinator-Friendly Landscape
Kirsten focused on best practices and resources promoted by Virginia Cooperative Extension that residents can use in a variety of landscaping. Whether you have a container or balcony, a shady woodland paradise, or a sunny hillside or hell-strip, there are many ways, large and small, that gardeners can do their part to keep a healthy, welcoming ecosystem going that will support our birds, bees, and butterflies.
We really appreciate the knowledge and service generously given to our Arlington community by our Master Gardeners through the Virginia Cooperative Extension.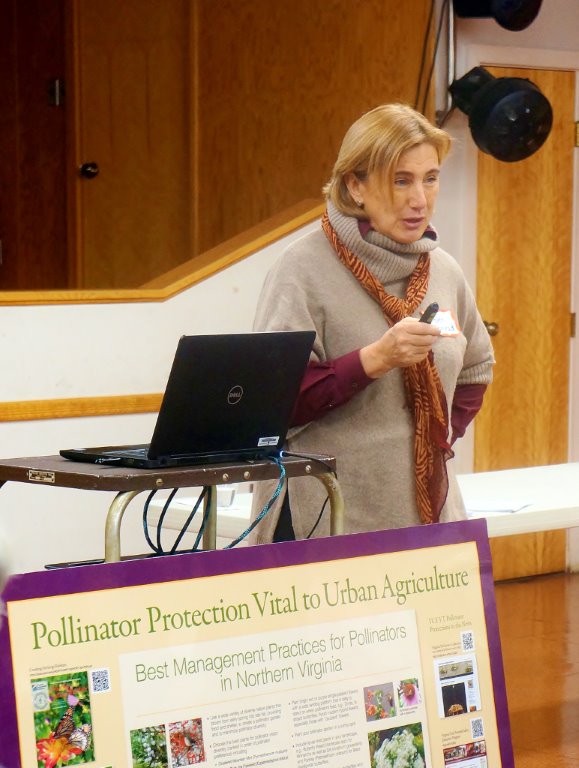 ---