November 2020 General Meeting
November 15, 2020
Author: Admin2
Posted in Uncategorized| Comments Off on November 2020 General Meeting
We are on Zoom for our November General Meeting.  Interested in joining? If you'd like to join us, please send us an email to rockspringgardenclub@gmail.com.
This month's business meeting will be short – 10:00 a.m. to 10:25 a.m. – then we can all hop over to our NCAGC Judges Council MORNING OF DESIGN!  I hear all the judges have contributed their designs and ideas that will span this holiday season.  That program begins at 10:30 a.m. Hope to see you virtually!
  And to all our friends, neighbors, fellow garden club members and the entire United States of America,  HAPPY Thanksgiving!  Stay safe and celebrate well.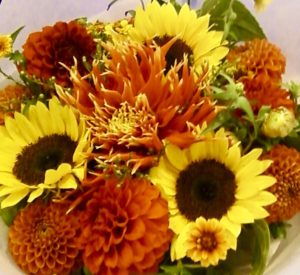 ---